PRP (Platelet Rich Plasma) stimulates growth and regeneration of hair follicles using natural sources from your blood. A small amount of blood is drawn, the growth factors are extracted, then injected into areas of hair loss on the scalp. Treatment takes just 30 minutes and can be repeated monthly to optimize healing and maximize hair thickness and density.
The results of PRP are further stimulated, strengthened, and multiplied by adding a powder called ACell® to your PRP.
ACell® is a cutting-edge technology that creates extra cell stimulation and provides the best possible conditions for cell regeneration. Combining ACell® with PRP takes no extra time during your appointment, as the two are treatments are injected together from the same syringe. ACell® can be repeated with each PRP session to create optimal results for hair growth.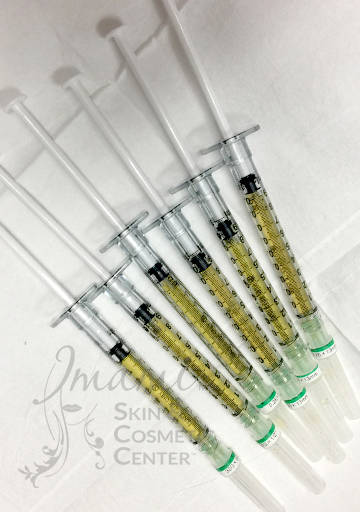 Experience Healthy, Thicker Hair
"*" indicates required fields