Losing hair can be a distressing experience for both men and women. Fortunately, with advances in medical technology, hair transplantation has emerged as an effective and popular solution for restoring hair growth. However, it's not always easy to know if a transplant will be right for you. It's essential to consider several factors and know all your options before making any decisions.
To determine if you are ready for a hair transplant first consider if you are a good candidate. A qualified surgeon specializing in hair transplants will meet you to discuss your medical history and determine if you are in good overall health, review risk factors, and discuss possible treatment plans. Then he or she will also discuss the extent of your hair loss, the availability of donor hair, as well as goals and expectations for the procedure.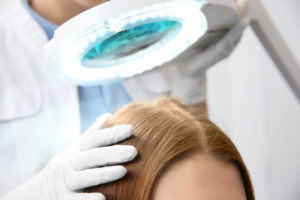 It can also be beneficial to do a little homework before meeting with the doctor as then you can bring up any questions you might have on the different procedures and options the doctor might present you with. Familiarize yourself with the different hair transplant techniques available, such as follicular unit transplantation (FUT) or follicular unit extraction (FUE). Each method has its pros and cons, and the choice depends on factors like your hair loss pattern, desired results, and the surgeon's recommendation.
When you meet with the surgeon to establish if you are a candidate, choose the hair transplant technique best suited for you, don't forget to ask about how much downtime is required and if you will need to take time away from work. During your consultation ask about when you can resume normal activities such as exercise, and even washing and styling your hair.
One of the final factors in considering if you are ready for a hair transplant is to make sure you are ready for the financial obligations of a hair transplant. Hair transplantation can be a significant financial investment. In preparation, research the cost associated with the procedure, including consultation fees, surgical fees, anesthesia, post-operative care, and any follow-up visits. Consider the long terms value of the treatment in relation to the cost. Additionally, explore financing options, such as payment plans or medical loads, to make the procedure more affordable.
Now that you have evaluated important factors: candidacy, risk factors, amount of hair loss, goals, expectations, procedure options, and financial obligations, be sure to familiarize yourself with the follow-up protocols and recommendations from the doctor. Many treatment plans include follow-up care and treatments to protect the transplanted hair. Your doctor may recommend oral medication or shampoo along with other non-surgical treatments like Platelet-Rich Plasma (PRP) scalp treatments.
Choosing to undergo a hair transplant is a significant decision that requires careful consideration of various factors. Prioritize the expertise and reputation of the surgeon, evaluate treatment options, and consider the associated costs and financing options. Set realistic expectations and be diligent in post-operative care and recovery. Remember, research and consultation are important in determining if you are ready to take the next step in your hair restoration journey and investing in yourself.
If you are ready to start your hair restoration journey, schedule your consultation today at our Melbourne or Orlando location. Dr. Imami and the Imami Hair Restoration team look forward to serving you.